One of the most powerful things we do at the Rapid Business Growth Blueprint are the EXERCISES!
(enable images)
Here's a little taste of them…
We give you a full run down on the Ultimate Online Marketing Machine, and then you get several minutes to think about it for your business, and where that machine might have any holes 👇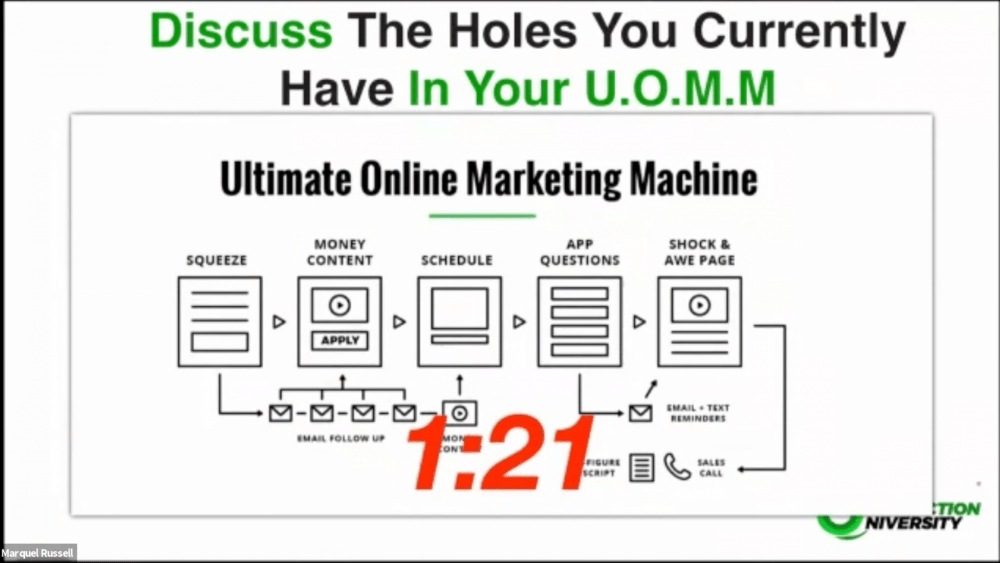 We get you to think about what niche (and sub-niche) you want to dominate, we break down the Magnetic Messaging framework, and get you to start drafting your "I help" statement (this is crucial!) 👇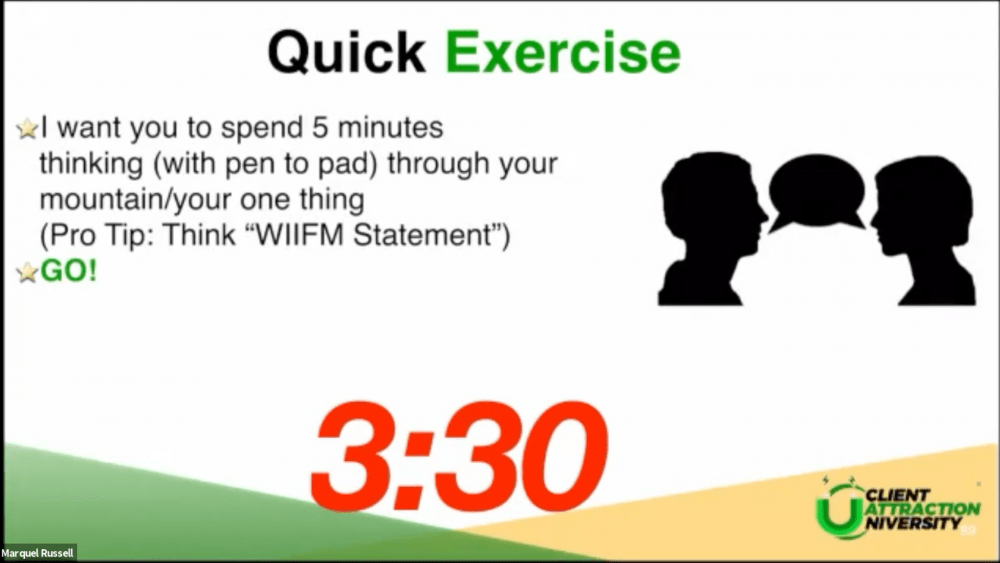 We break down exactly how to price coaching programs for results AND profit, and get you to design your own leveraged High-Ticket offer 👇

We have a few other exercises, and several Q&A sessions along the way.
I've said it before and I'll say it again… You get more DONE, more clarity, and momentum in ONE MORNING with us than what you get in whole courses out there.
Wanna see for yourself? Just try it out 👇
>>> The Rapid Business Growth Blueprint virtual bootcamp
Again, it's NOT a lecture or masterclass…

It's an interactive virtual bootcamp, with Q&A, exercises, marketing hot seats, live coaching, and countless "a-ha" moments.

During this event you'll learn how to:
➤ Raise your rates and get high-caliber clients who will follow your lead, get great results, and leave great testimonials.

➤ Implement a "plug-and-play" advertising system to pull in 1,000+ new high-ticket leads per month.

➤ Attract and convert new clients without "posting and praying," or bombarding people with cold DMs.

➤ Crack the code on writing ad copy so you not only get clicks but also convert those clicks into clients.

➤ Work 50% less and still make more m0ney than ever, all while giving your clients exactly what they want

➤ Earn a consistent income so you can always pay your bills on time (even during a crisis)

If you've been wanting a way to raise your income and make a bigger impact without working any more than you do now.

>>> Go here to grab a ticket: "Rapid Business Growth" virtual bootcamp

Marquel Russell
"King of Client Attraction"