In case you need to hear this today…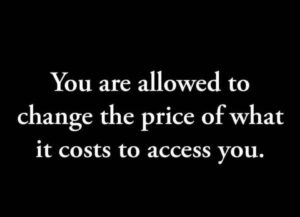 There's a quote that says:
Change your math.
Change your business.
Change your life.
Most business problems are not so much a marketing or sales problem…

But a math problem.

I'm willing to bet that if you try adding another thousand to your price, most of your clients will still pay for it (given that you're actually good at what you do), and it will make your business and life a little easier.
Depending on your price, you may want to double it, or even another zero.

No saying you have to… but you could, and see what happens.
I will say something else, tho…

It's A LOT easier to charge premium prices when you know how to attract people who can afford it, have an irresistible offer for them, and have an effortless enrollment system in place.

If you're ready to see what that would do for your business 👇

>>> Schedule a call with us. Let's change your math.
Dr. Marquel Russell
"King of Client Attraction"